Carbide Slag Grinding Plant HLM Vertical Mill.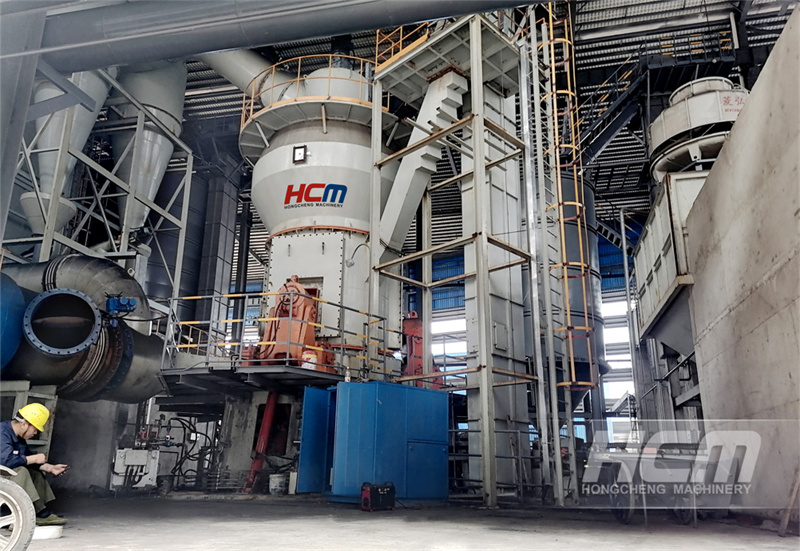 How to choose carbide slag production line? HLM vertical mill is a preferred slag grinding mill for carbide slag powder making.
Carbide slag has uniform composition and high calcium content which is a high-quality cement raw material. It is the most thorough method to replace limestone to produce cement. The production of cement from carbide slag usually adopts the process of "wet grinding and dry burning" or pre-drying "dry grinding and dry burning". Carbide slag is a waste residue with calcium hydroxide as the main component after the hydrolysis of calcium carbide to obtain acetylene gas. Carbide slag can be processed into powders by carbide slag milling machine, calcium carbide slag powders can be used to make cement instead of limestone, produce quicklime as raw material for calcium carbide, produce chemical products, make building materials, and use it for environmental treatment.
Carbide slag powder production line
Equipment: HLM vertical mill
Mill characteristics
1. High efficiency and energy saving:
(1) High grinding efficiency, low energy consumption. HLM vertical mill has saved 40%-50% energy consumption compared with ball mills.
(2) High capacity, and this slag grinding plant can use the low-valley electricity can be used.
2. Ease of maintenance and low operating cost:
(1) The grinding roller can be turned out of the machine by hydraulic device, the replacement of the roller sleeve lining plate and the maintenance space of the grinding machine are large, which is very convenient for maintenance.
(2) The roller sleeve can be turned over for re-use, which prolongs the service life of the wear-resistant material.
(3) HLM slag grinding plant can be started with no load, eliminating the trouble of difficult starting;
3. Lower capital investment:
This slag grinding mill integrates crushing, drying, grinding and conveying in one unit. The mill has simple process, compact structure layout, it only takes 50% floor area is of ball mill and can be installed in outside.
How to choose carbide slag grinding mill? We are a professional manufacturer of grinding mills with rich experience and cases. HLM vertical slag grinding mill has higher yield and is applicable for diverse materials.
---
Post time: Apr-18-2022