Buy Calcite Grinding Machine from Manufacturer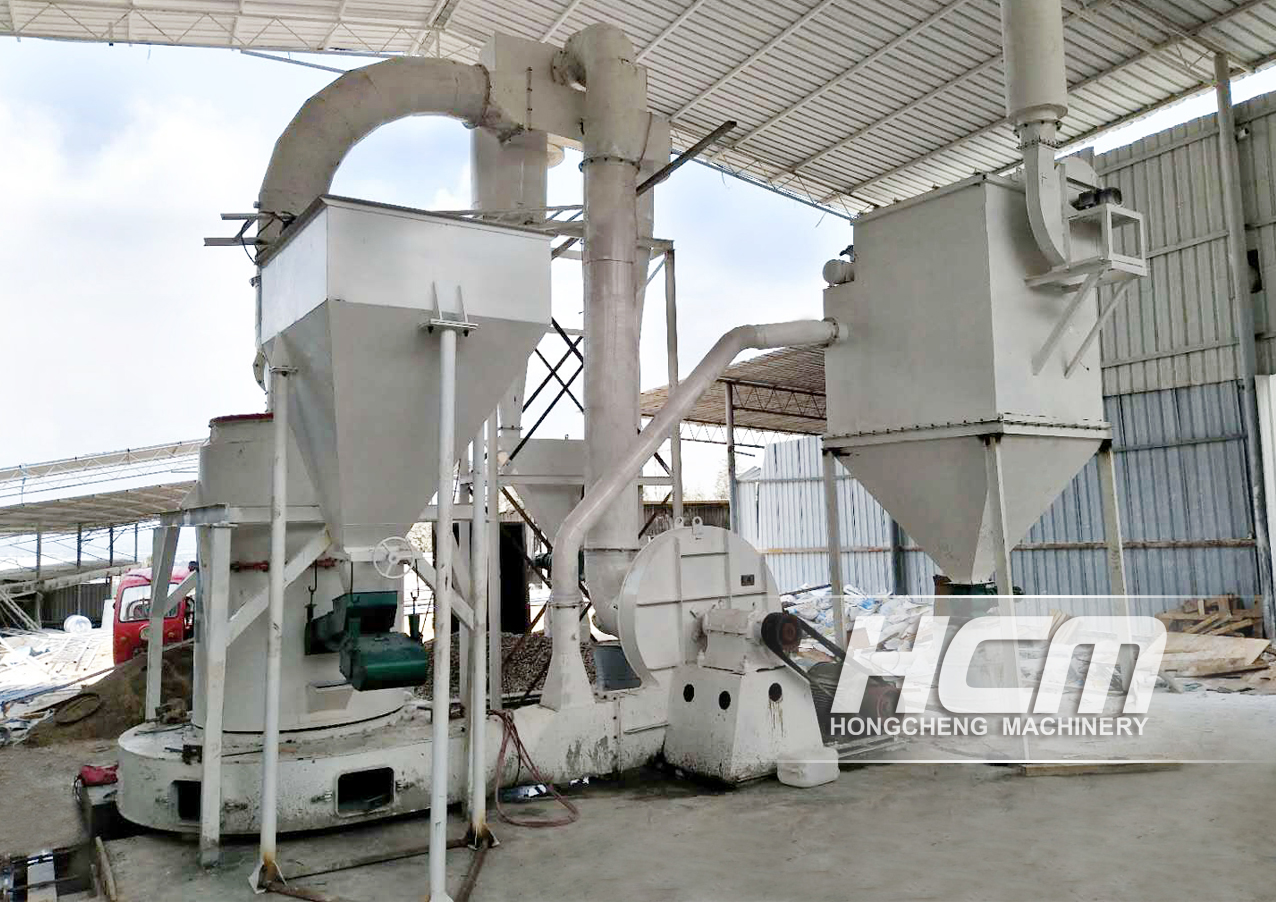 Customer's stie of HCQ calcite grinder 
HCQ calcite grinder is able to process non-metallic mineral materials with Mohs hardness below 7, and moisture within 6%, this mill is widely used in electric power, metallurgy, cement, chemical industry, rubber, coatings, ink, food, pharmaceutical and other production fields. With the features of large feed granularity, easy adjustment of product fineness, simple equipment process, small footprint, and minimize noise, ease of operation and maintenance, low operating costs, low consumption of wear-resistant materials.
Model: HCQ1500 Raymond roller mill
Fineness:200mesh D90
Main mill power: 110KW,
Numbers of roller: 4R
Grinding roller size:Φ450×250mm
Grinding ring size:Φ1500mm
HCQ series calcite grinding mill is widely used in processing calcite for the following features:
(1) Using maintenance-free grinding roller assembly and new plum blossom frame structure, high reliability of equipment operation, and the maintenance is more convenient;
(2) HCQ modified mill has advanced and reasonable layout in design structure, and the grinding ring can be replaced without disassembly;
(3) High throughput: This model is an improvement based on the R-type mill which has upgraded system, more reasonable configuration, and higher output.
(4) High classification accuracy: The classifier adopts a built-in large blade turbine classifier, and the particle size of the finished product can be adjusted between 80-400 mesh;
(5) Large conveying capacity: The blower adopts a high-pressure centrifugal fan, and the air volume and pressure are increased, which greatly improves the pneumatic conveying capacity;
(6) The HCQ calcite grinding mill have a large amount of shoveling material: a new large-scale shovel is used to feed the amount of material between the grinding roller and the grinding ring for grinding. It is an advanced milling equipment with excellent quality and high cost performance.
Our experts will provide the customized powder solution to ensure you get your desired grinding results.
Please let us know:
1.Your grinding material.
2.The required fineness(mesh or μm) and yield (t/h).
Email: hcmkt@hcmilling.com
---
Post time: Jul-29-2022